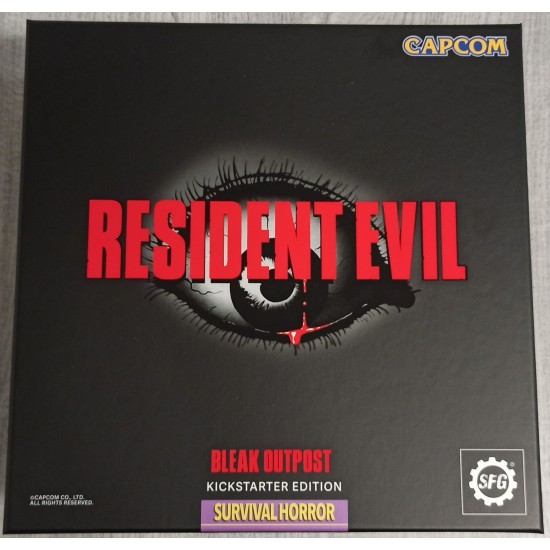 New
Resident Evil: The Board Game – Bleak Outpost - Coop
Stock:

In Stock

Reward Points:

83

Model:

BGNM4801

Steamforged Games
Enter the Guard House and underground Aqua Ring in tense new scenarios featuring sinister new mechanics. You'll encounter flooded tiles, undead insects, the ferocious Neptune, and the constant threat of Plant-42's searching vines dragging you into the depths...

Are you brave enough to explore this strange world and face these two huge new bosses, so large they take up multiple squares?

Including six gripping new scenarios, this expansion adds 8 hours of extra gameplay to your Resident Evil: The Board Game campaigns. Or, play each scenario as a terrifying standalone experience.


General
Players
1 - 4 players
Age
14+ years
Time
60 - 90 mins
Designers
Sherwin Matthews
Artists
Unknown
Mechanism
Cooperative Game, Solo / Solitaire Game
Year Published
2023
Difficulty
0.0/5
Game Type
Coop Game
Rating
8.5/10
BGG Link
Click Here