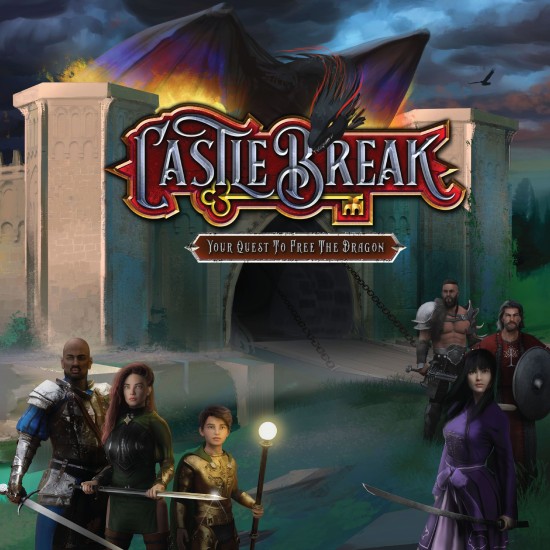 Castle Break
Stock:

In Stock

Reward Points:

40

Model:

BGNM3539
Castle Break is a Medieval adventure strategy board game with card drafting, trading, scenario/quest completion, and more.

Warriors (the players) have been chosen to represent their Kingdom in this year's Castle Break Games. Players' task is to complete Quests by collecting Trade Goods, using Tools & Weapons, and harnessing their Magical Powers.

For each Quest completed, players are rewarded in coin. Earn 6 Coins, forge them into keys, and unlock the gates to DRAGON'S TOWER. There a player will free the dragon and achieve the title of this year's CHAMPION.

Opponents can barter, steal, and outwit you using various powers and opportunities at every turn to achieve their aims.


General
Players
2 - 4 players
Age
10+ years
Time
60 - 60 mins
Designers
Unknown
Artists
Karina Borysenko, Rafael Martines
Mechanism
Action Drafting, Action/Event, Area Movement, Campaign / Battle Card Driven, Command Cards, Dice Rolling, Different Dice Movement, Hand Management, Open Drafting, Race, Scenario / Mission / Campaign Game, Trading
Year Published
2021
Difficulty
2.0/5
Game Type
Competitive
Rating
8.4/10
BGG Link
Click Here