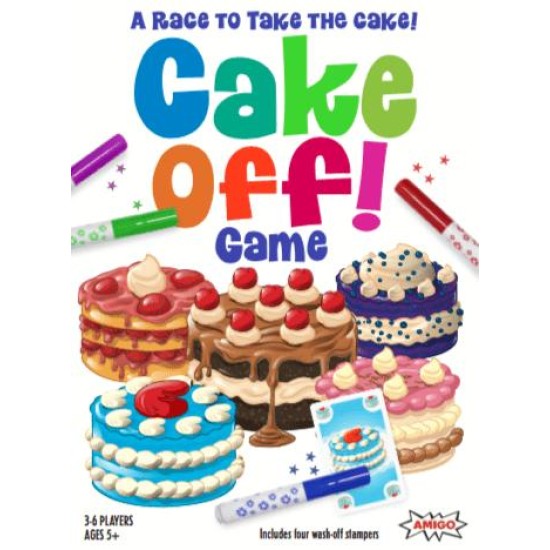 Cake Off! - Family
Stock:

In Stock

Reward Points:

14

Model:

BGNM1228
As in Spoons, players in Cake Off! want to collect all the cards of one type in their hand.

To start the game, take all the cards for one type of pastry for each player in the game, shuffle them, then deal a hand of five cards to each player. On a turn, all players simultaneously pass a card to their left-hand neighbor, and they continue this process until one player has all five cards of the same type in her hand. She then slaps the pie plate in the center of the table, after which all of the other players do so. Whoever slaps last gets a cake stamped on her hand, then players shuffle the cards for another round.

As soon as one player has five stamps on her hand, the game ends and whoever has the fewest stamps wins.


General
Players
3 - 6 players
Age
5+ years
Time
15 - 15 mins
Designers
Haim Shafir
Artists
Markus Wagner
Mechanism
Hand Management
Year Published
2015
Difficulty
1.0/5
Game Type
Competitive
Rating
4.8/10
BGG Link
Click Here